AIM
QUALITY, RELIABILITY, SERVICE
We aim to provide world class material handling equipments with technological advances and state of the art design along with world class production to satisfy customer requirements. Customers satisfaction is our obsession. We will provide quality equipments that will save man power, man efforts, man hours, fatigue and will provide smooth flow of material.
BUSINESS ASSOCIATES
OUR FIRST PREFERENCE
All equipments are designed considering all safety parameters to provide safe and accident free material handling. Produced under supervision of highly qualified technical staff, all equipments are critically tested to achieve these safety parameters. Please note that equipment should be operated only by an authorised person who is having complete knowledge of equipment.
SAFETY
KEY OF SUCCESS
Our equipments are back up with rigid technical base, prompt service with inbuilt high quality & reliability. Our products are being appreciated by several large scale companies, OEMs, SPM manufacturers and other industries. As a result of this we are growing at the rate of 30 to 35% every year. We are proud to say that our statistics shows that about 40% of our orders are repeated orders from our satisfied customers.
QUALITY POLICY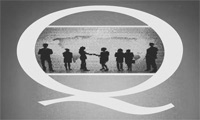 OUR QUALITY POLICY
We all at "Kotibhaskar Material Handling Equipments" are commited to enhance customer satisfaction by offering products and services, conforming to specifications in time which are cost effective in market. We shall achive this by continual improvement and effective implementation of quality management systems and modern technology, in view of changing market scenario.